One of the most important decisions that you must take when decorating your home is the decorative style that you want to prime in the different rooms. The normal thing is to bet on a type of decoration for the whole house, although you can also choose a different style for each room or mix them in certain spaces. In fact, combining different style is quite fashionable.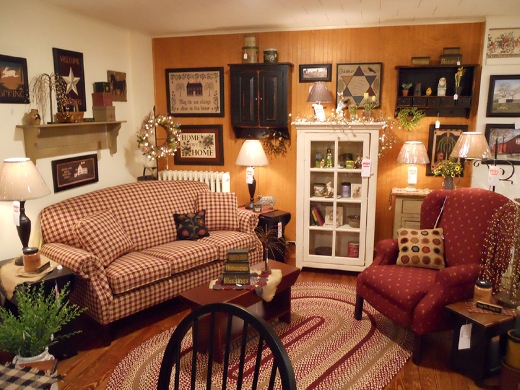 One of the trend styles of the season is the rustic. Perfect for homes in the countryside, it can also be ideal for homes located in the big city, as it offers the feeling of being in the middle of nature. In fact, thanks to this type of decoration you can turn your home into the place where you can enjoy comfort and well-being. Today we want to help you get it by talking about the main keys of the rustic style. Would you like to join us?
Natural materials
One of the keys to the rustic style decoration is the use of natural materials such as stone, wicker, rattan and pottery. Particular mention deserves the wood, which makes it possible for the environments to be more welcoming. Therefore, you can use it for both furniture and other elements: floor, walls, beams, accessories, decorative objects … Ideally, you bet on natural wood. If we talk about textiles predominate by flax, wool, skin and cotton.
Craft items
On the other hand, you should know that in rustic environments the handcrafted pieces provide a special value. For example, furniture made by artisans is perfect, especially if they have a worn effect. Of course, you must also incorporate accessories and handmade decorative objects.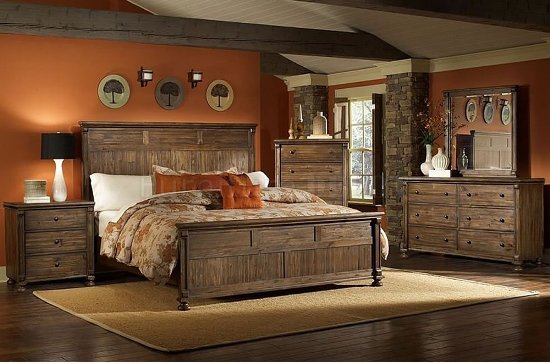 Vintage pieces
Other key elements of rustic-style environments are the vintage pieces, which create a perfect harmony with this type of decoration. We refer, for example, to the comfortable worn or the towels and cushions with laces. Of course, when we talk about vintage elements we also mean the pieces of aged wood and the pickled or rusty iron furniture. Therefore, when it comes to decorating your home with the rustic style, we recommend visiting antique stores and markets.
Colors linked to nature
As for colors, you must bet on those that are linked to nature, such as browns, beige, greens, yellows, ochres and oranges. Of course, the darker tones try to use them only in small doses, especially if it is a question of stays with few square meters. Pastels, especially used in textiles are also highly recommended. And if you want to give luminosity to the environment, nothing likes white, especially used in ceilings and walls.
Printed
Of course, prints also play a very important role in rustic style spaces. Especially note the floral prints, which are very characteristic of this type of decoration. Not only can you find them in cushions, but in other textiles (curtains, carpets, sheets, bedspreads …) and walls through the wallpaper. Pictures, stripes or polka dots in bright tones are also quite common.
Natural elements
To complete your rustic decoration you should not forget the decorative objects. Before we have already talked about vintage and handmade elements, but it is also important to note that all elements that are inspired or come from nature, such as plants, fresh flowers, fruits, accessories of natural materials, pictures or photos with countryside landscapes…