When decorating the guest room we must not forget that it is just another part of the house that is also to take care for everything is in perfect harmony.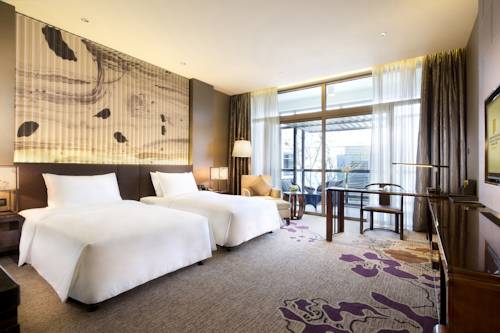 When going to decorate the guest room, it will be essential for some connection with the decor in the rest of other rooms and if the house is decorated in Nordic style, for example, guest room also decorate in this style.
To not spend too much on a room of these features you must remember that there is nothing like having an initial budget. Establish a maximum amount of money that you will be willing to spend if you decorate a guest room and from there find the decoration idea that is best suited to the expectations.
Try to make the room as welcoming as possible. Whenever we stayed in a house, even someone close naturally, we like to feel that we are welcome and with the feeling of being in our own home. To take care of the details of this room, therefore, it is also important and as we say above, this can be done for very little.
Take advantage of the space to the maximum and opt for furniture multifunction. The guest room must always have a bed, but the best chance that today the market offers are convertible sofa bed. So your guests can enjoy both furniture in one: they can use the room as a proper lounge in which they will have intimacy and then turn the sofa into a bed.
In addition to the sofa bed, it would also be ideal that the room have two beds, including could be incorporated into a bunk bed. The detail that most appeal to a guest is that textiles – bedding – friendly and new. Plants also provide a very warm atmosphere, as well as lamps with soft light. An essential detail: Air fresheners, preferably of 'lavender' for its mild fragrance.