The loft is a house of modern style that is a small space that does not have walls and divisions. This is why decorating it can be a bit tricky, but the truth is that there if you live in one, you should take every space. So we will give you some ideas for decorating loft.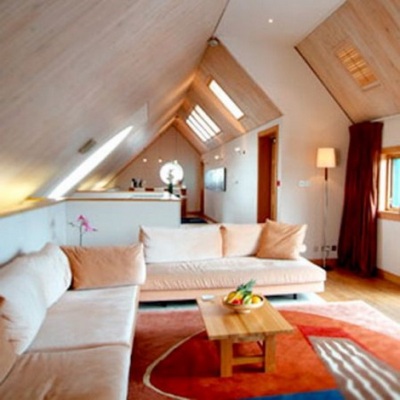 To decorate the loft first is to choose basic colors such as white or beige, and shades that can be combined, such as gray, the earth, creams and beige. If you want to add more vivid colors, we recommend choose brown or maroon. We reserve the black for the strokes.

The furniture must be practical, use lower furniture, and also pull bookcases and shelves that are glued to the wall.
One option for small spaces is to place mirrors to create a feeling of spaciousness. So that you can hang a mirror on a wall and if you can make it better in front of a window, so natural light is projected.
Vinyl and pictures can also be used for the decoration of the loft walls. You can choose brightly colored paintings, and these combine with the rest of the decor of the loft.
And if your loft has the kitchen integrated into the living room, we recommend to decorate with a hood, so there is no smell of food in the rest of the home.
Use hanging curtains to separate the spaces and neglects the blackout curtains, instead choose the bamboo that are very nice.
To separate spaces elegantly you can also choose between placing screens, bookcases, shelves, or Japanese panels, which are very fashionable.
A good idea is that before decorating make a plane and go drawing how you want to make your home. You can also use a software application to achieve this.