A large home with plenty of rooms is certainly preferable to a cozy house. That's why some people who check the real estate listings in Canada don't just consider the number of bedrooms. They want to know if they have rooms that can function as a TV room.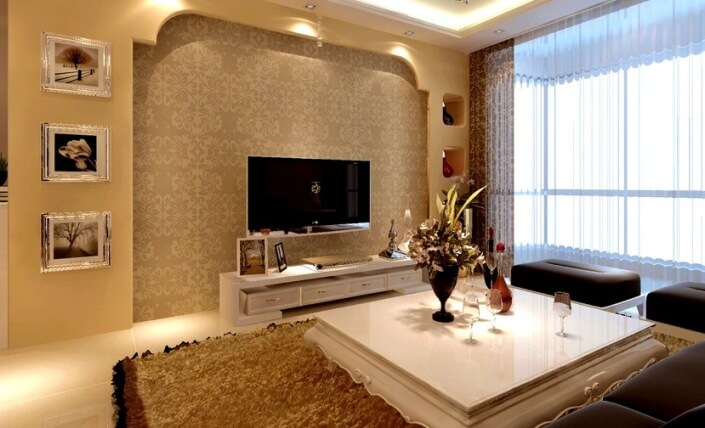 The traditional setup for a living in modern times is to have a couch and various seating options facing a large wide screen TV. That's still a popular living room arrangement even these days, but many reject it because it doesn't quite led to proper human contact with family and friends who come over.
Some have put TVs in bedrooms, but this isn't an optimal solution either. Studies have shown that it can disrupt sleeping patterns. Sleep experts recommend that bedrooms should only be about sleep, so that people are less likely to suffer from insomnia when they go to bed.
So where should you put your TV then, if the living room and the bedroom are out? Here are some tips that can help you with that dilemma:
Place the TV in a Multipurpose Room
Some people may object to the concept of a room simply meant for TV watching. It sounds like a waste of space. After all, some folks only watch TV during the weekends. If that's the case with you, it may be a better idea to place it in a room that can have another function.
This means you can put it in a room that can double as a guest bedroom, by putting in a nice sofa bed in the room. This gives you a comfy couch when watching TV, along with a space for sleepover guests. It gets your TV and your guests out of the living room.
Other options include putting the TV in your library or even your home office. Some people find it relaxing to have the TV news drone on while they read or work. You can also convert a small nook or landing into a space for kids to hang out, and a TV (and maybe a gaming console) can have them entertained without getting them underfoot.
Additional Furnishings
So what else can you put in the room? Obviously the seating will be the next priority, and you need enough for everyone in the household. A plush couch pushed against the wall works well enough. You can also have some ottomans for the younger children. Another option is to use built-in banquette seating, which also provides extra storage. This works well for kids who have lots of toys.
If you live alone, then an E-Z chair will be ideal. It's the ultimate luxury for guys who want to relax.
You can also get tables for snacks and drinks, though side tables also work. As for the colors in the TV room, go with livelier colors that wake you up. It gives the room a more cheerful vibe, and it keeps you from taking a nap.
Lighting
You don't really want an overly lit TV room, however. It's best if you keep the lighting cozy, and smart ambient lighting can do fine. Use dimmers for your lights so that you don't end up with room that's too bright. Cover the windows, or better yet pick a room that doesn't have a large window that can let sunlight into your TV room.
In the end, you don't really a large room for your TV room. A small room will do just fine. Just don't spend too much of your time in there—there's more to life than binge-watching your favorite TV show!