Many houses and apartments have a terrace and living in the city, and surely this is very valuable. It's become a kind of extra space in the summer and is ideal for lunches and dinners with friends. Today we help to decorate the terrace and do not forget to pay special attention to details.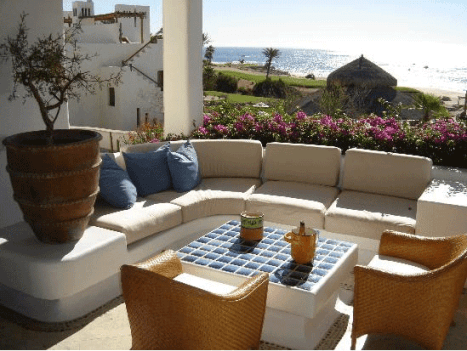 The first thing to consider is size. Ask yourself if the terrace is large enough to accommodate a table and if there is more amenable to becoming a place just to chat and hang out, or you may also enjoy dinner or lunch. In the first case, the best practice is a table with at least four chairs around. There is very nice wooden furniture, but you must have a large space for storage during the winter, unless you buy plastic, but also over time will be deteriorate.
In case that you prefer to create a kind of small living room, it is very nice to place sofas and wicker chairs. These are ideal for storing plastic imitations. Then you can buy a nice colorful cushion, which make the atmosphere has a nice decoration and look more detailed and careful.
Each terrace should be worthy of respect and, possibly, have flowers that make it cheerful. You can be chosen terracotta pots that in addition to being practices are true pieces of furniture. Also, you can consider the idea of some candles. It is not just an ideal to create a more intimate atmosphere at night, but is also essential to keep out mosquitoes.
Having a nicely decorated terrace will gain more space in the apartment or house, ideal for organizing a snack or a drink outdoors.
Finally, one last detail. A beautiful awning or curtain can be used to protect furniture which is placed there and also for sun protection and give a unique touch to this environment.