There is still days to finish the summer, and if you are on holiday will have more time to make crafts, decorating home, read, relax and do what you most want. That is why we will give you some ideas on DIY decorating to customize home and give a different touch.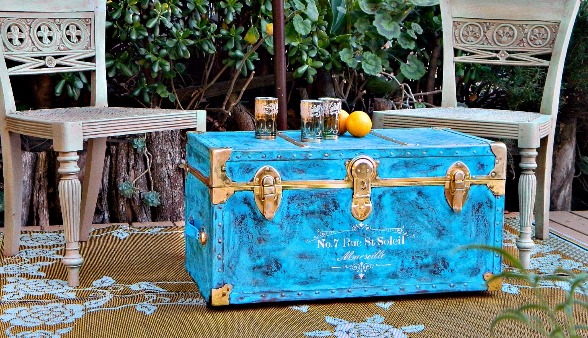 Slates: Ideal for the kitchen, so you can place phone numbers, shopping list, recipes, messages and reminders. It is best to paint a wall with chalkboard paint or use a wooden frame for photos, customize it and use it as a whiteboard; you can add paper with flowers, balloons, stars, etc.
Zinc buckets: Perfect for summer parties, just give it a coat of paint on a pastel shade and decorate with fun and suggestive phrases to the letters can be used templates and glue them into buckets.
Mosquito crown: In summer mosquitoes tortured mercilessly on our skin, either during naps or at night. To make a mosquito crown can use a branch of rosemary, laurel, pine, or any other type of plant that keep these pesky bugs away. Now when you have branches, you just have to get a wire and a ribbon and form the crown can be placed on the facade or in any door.
Trunk: Group trunks of the same size and thickness, then form up a block with a glue gun, and to decorate, to put a waist of colors. This is a perfect decorative accessory for the terrace and can be used as a table for coffee or snack.
Vases: Just take a vase and cut several lemons into thin slices. Lemons must be carefully set. Then you can place a beautiful bouquet, and so will have a charming and original center of table for the terrace or garden.