If for kitchen decor you prefer a modern aesthetic, this time we have gathered some examples for inspiration and create your own space, with the current wink and without neglecting the personality and style.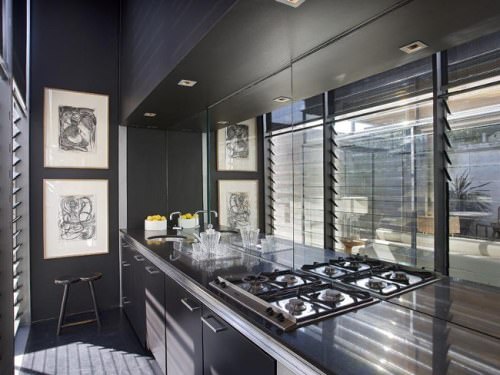 The straight lines and furniture with simple finishes, knobs that are hidden, where the uniformity prevails.
A modern kitchen with a setting with black and white, that turns out to be ideal for minimalist interiors. The central island functions as an element that becomes a point of attraction and provides an interesting practical nature to the kitchen.
In a few meters, with a predominance of black on all surfaces, it is able to give a sense of depth to the kitchen.
The trend in modern kitchens shows us a concept available to the different space, with ideas that are renewed and aesthetic. In the new kitchen smooth surfaces, accompanied by simple lines, no uniformity of colors, this can vary between proposals of sober tones or also other vivid and eye-catching.
The materials are mixed, achieving full of attractive combinations and creating super comfortable and very practical spaces. These materials are classics such as wood, aluminum, steel, stone, and other more current and Silestone.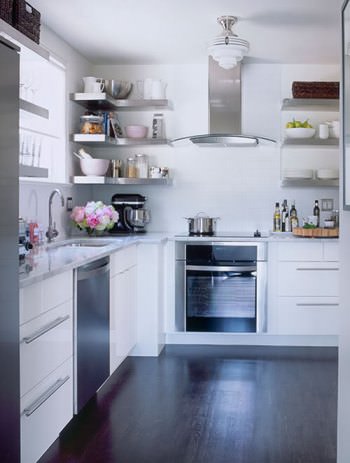 Another resource to print a modern nod to a kitchen decor is the lighting. The distribution of points of light in the room, and the use of model-edge design lights create an attractive effect.
The led lighting brings a fresh and different touch to the kitchen; it is also a versatile option that adapts to various uses such as decorative element, such as spot lighting to illuminate interiors and furniture, for example.
Concrete pavements or cement floors, stainless steel appliances, lacquered wood countertops with ultra bright finishes are variants to print a modern minimalist look and even to today's kitchens.