The new trends in decoration invite us to renew the environment, to provide them with fresh air and create attractive corners. In addition, sometimes those touches which help us to update and revitalize the aesthetics of the home, also improve comfort and do not always involve a significant expenditure.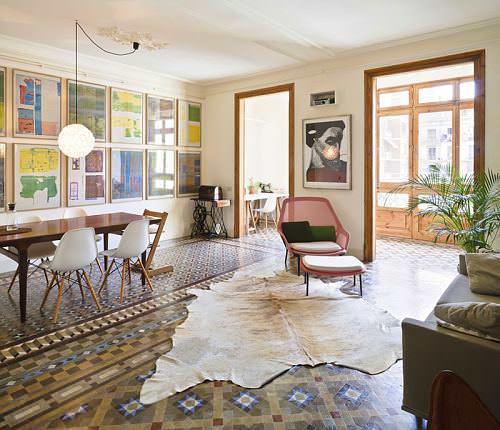 -The textiles are the stars of space, and achieved stronger presence through colors and prints.
It is possible to include them in all the stays of a contemporary house, handmade cushions, blankets, tablecloths, carpets, furniture upholstery … and mix patterns is another key, fabrics with geometric shapes, animal figures, graphics, etc.
-The decor in black and white, not only applies to Nordic households, for these basic colors can decorate any room.
A fusion of different shades of black and white can result in a super current environment; this monochromatic palette even supports multiple options to customize an interior. You can add warmth with natural materials like wood and wicker furniture and decorative accessories, fabric textures also provide touches of color, plus a special freshness with plants spread over a space.
– A hydraulic mosaic floor prints a high dose of style and character to a room. It can be used to complete the entire pavement or only in some sectors, in any case, the hydraulic tile is known for its colorful and drawings of each piece. It is a type of classic finish that has become to add a suggestive seal to the interior of a house.