When it comes to giving a makeover to your house, things can get a bit difficult. There are many choices to make, and among them, one that can be quite tough is the floor. A floor is crucial for the looks of the room, but ideally you also want something practical to make your life easy. Therefore, you need a floor that balances aesthetics with durability, and you want something comfortable. But fear not, as this is not impossible to get – in this post we show you some interesting floor options.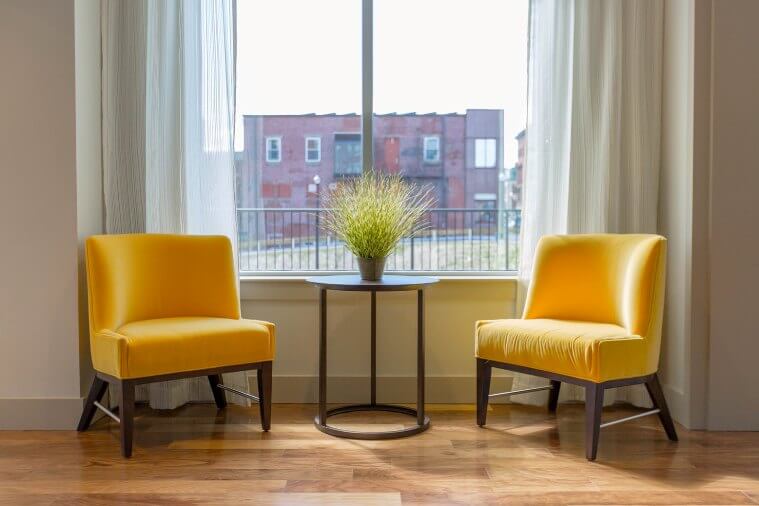 Solid Wood Floor
A very traditional flooring type that remains highly popular is wood floors, which add elegance to a room and makes it appear warm and welcoming. But how practical is this floor? Well, wood floors are really worth it as a long time investment since they last more than a life time, and you only need to refinish and sand them every 5 to 10 years in order to make the floor look fresh.
However, there are times when this floor is simply not suitable for the place where you want to install it. Why is that? Well, because this kind of floor is made of wood and this is a natural material, it doesn't stand temperatures fluctuations. So whether your place has underfloor heating or a bit of moisture, if you install wood floor it will end up by contracting and expanding and as a result the boards will get damaged.
Engineered Wood Flooring
So you are disappointed because you discovered your house isn't suitable for wood floor? Don't despair! You still can get the wood look without needing hardwood, and the solution is engineered wood flooring. Although engineered looks like wood it is actually synthetic – its layers are made of plywood which makes it suitable for installation even when there is underfloor heating or moisture. On top of those layers is a real layer of wood, which is the reason engineered looks exactly like solid wood flooring. Like in the case of hardwood, engineered also offers different kinds of wood such as oak, walnut and acacia. All of these designs can also be found in lots of different colours, grades and shades. The only con of this floor is that since it contains wood, if big spillages happen they could cause the floor to swell and get damaged. For this reason if you were to mop the floor you would need to check the cloth doesn't have excess water in it.
Laminate Flooring
If it turns out that you are tight on a budget and you can't afford neither solid wood nor engineered flooring, then you should try laminate flooring. Laminate shares similarities with engineered wood, as it looks like wood and it is also man-made. But while engineered has a real wood layer, laminate uses a printed image, and this picture is what makes the floor look like wood. Laminate is also resistant to temperature fluctuations and moisture, but it has an additional feature, which is that it is waterproof. This not only means that you don't need to worry about spillages, but it also makes it much easier to clean as you only need to sweep and mop to keep the floor cleaned. As for aesthetics, laminate offers lots of species of wood to make sure your place looks as warm and welcoming as if you had real wood.
So there you have it, three different floors that will help you and your family to live comfortably. Of course the choice is yours, but we hope this post has been helpful!