Have you recently glanced around your home and realised it's suffocating in years' worth of untouched and unnecessary items? Then you are not alone, for according to the British Heart Foundation, the UK has managed to accumulate 2 billion redundant household items nationally; indicating several households are facing an endless battle with clutter.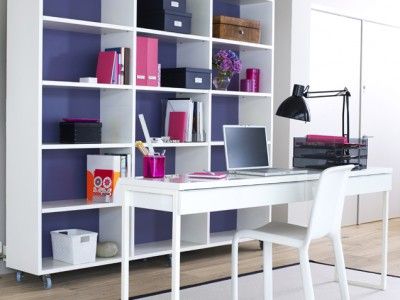 However, if you've decided to conquer the disorder, choosing the optimum starting point can be difficult. With this in mind, check out our eight day guide to a clutter-free home.
Firstly, Implement Rules:
Before confronting this challenge, producing a plan is essential. Establish some form of guidelines for tackling the clutter you find throughout each area, for example – here are a few ground rules you should follow:
Everything must have a home – Usually, the cause of clutter building up is from failing to find a place for something. Ensure every object has a home before deciding on whether to keep it or not – if you can't assign somewhere, it's probably not worth keeping and will simply end up back in the "need to find a place for it" pile.
Everything must have a purpose – The inability to part with certain possessions often stems from their origin (e.g. gifts or an expensive purchase). Although you feel obliged to hold of them, keeping items that have no particular purpose will only create more clutter; which in itself denounces your justification for hanging onto it.
Fit for use – If you've been claiming you'll mend something for well over a year, now's the time to either fix it or discard it. Clinging onto broken items you have absolutely no intention of repairing will only add additional stress and chaos to your home.
Dispose of discarded items quickly – After you've answered the difficult question of whether to keep or dispose of certain belongings, ensure they are removed as soon as possible. Planning to sell? Put the items up for sale online straight away, for delaying the process will only cause indecisiveness.
Day 1 – Implement a Postal System:
How often do you pick up your post with the intention of opening it, become distracted by something else and ultimately set it down to "read later?" Or leave troublesome junk mail in a shredding pile that never seems to diminish?
Begin your first day of decluttering with a smaller task – implementing a postal system. To tackle your existing post pileup, shred all unwanted letters; especially ones containing personal information for security reasons. For the post you need to keep, set this safely aside to organise in the second task.
Afterwards, you can implement preventative measures to decrease the amount of letters delivered, remember – the more post you receive, the more time you'll have to spend managing it. Eliminate the constant influx of junk mail by unsubscribing from existing mail listings and call catalogues to opt out of their subscription service.
To stop this build up from occurring again take immediate action – open letters as soon as possible to determine their necessity. Consider placing two small baskets near your front door labelled 'file' and 'shred' to make the process easier and quicker.
Day 2 – Create a Filing System:
To eliminate the panic caused when important information cannot be located, for example needing your V11 reminder to renew your road tax, introduce a concise filing system all documents; this also includes any letters kept in task one.
Organise your paperwork into individual folders. Naturally this will differ depending on your household, but here is an example:
Important Documents – Birth certificates, passports, driver's license
Finance – Bank statements, credit card information, payslips
Utility Bills – Rent, gas, electric, heating
Vehicle – MOT certificates, insurance policy, maintenance receipts
Medical – Health insurance policy, hospital appointments, repeat prescriptions
Pet – Insurance policy, vaccine records, medication receipts
Day 3 – Children's Toys:
Although it's unintentional, children do accumulate a lot of mess; especially in their bedrooms, making it tempting to simply leave everything for convenience. However, there are some effective solutions you can implement to make your child's bedroom is tidier without limiting their accessibility.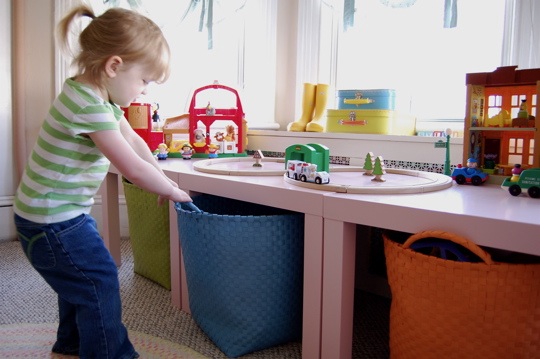 Maximise the space you have available – use walls for shelving, hanging tidies and even pegboards for hanging larger toys. Try to make your child's stuffed toys decorative by making a swing for them; this means you can use cupboard space for more fragile items instead. You can find a tutorial on how to do this here.
Making your storage solutions easy for your child to understand and access will prevent clutter from remerging. Purchase and label plastic containers with different categories for smaller toys. You can also print pictures to stick on the boxes.
Although getting rid of your child's toys might be a difficult thought to process, there will most likely be some they no longer play with. Categorise their toys by age, perhaps you'll find some they have become too young for that you could donate to charity?
Day 4 – Wardrobe Revamp:
Clothes are a guilty pleasure for most and often something we overindulge in. Last year, the UK spent £57.7 billion in the fashion industry; meaning you probably have plenty of garments you could part with.
Organise your clothes into three piles – keep, donate/sell and bin. Remember to banish maybe piles, there should none under any circumstances. Ask yourself tough questions – when did I last wear this? Is the upkeep for this garment (ironing, dry clean only) a pain?
The solution to a decluttered wardrobe is regular maintenance. As clothes are seasonal, it's ideal to do this at the end of each season and beginning of the next. If you're really struggling with space, consider purchasing vacuum sealed storage bags to make bulky items more compact.
If you're a serial shopper, decreasing how frequently you go shopping will also help. Buy less and buy better – avoid purchasing items that don't coordinate with what you already own.
Day 5 – DVDs and CDs:
There was a time when DVDs and CDs were a household's central entertainment hub, but the evolution of online streaming and iPods has replaced our necessity for them. Think, realistically how often do you use them? Before deciding which DVDs/CDs to discard of, consult the entire household first; otherwise you could misjudge this process.
Once this task is complete, it's time to create a more suitable storage system. Start by grouping all remaining DVDs and CDs into categories, this could be by genre or alphabetically. Remember – now you have hopefully minimised your collections, it's important to discard of oversized storage ranks and opt for smaller options, such as compact boxes or wallets.
Day 6 – Kitchen Cupboards:
Let's face it, a messy kitchen is an impractical kitchen. How many of your cupboards are bursting at the seams with pots and pans laid in disarray? Are your drawers struggling to close because they're overflowing with utensils? Then try the following: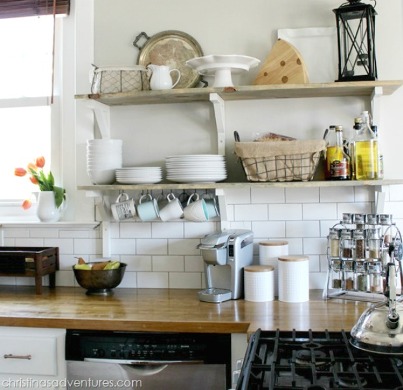 Certain kitchen utensils aren't the most suitable for drawers, install Grundtal hooks with railings to hang bulky items and create additional drawer space; these can also be used for pots and pans. Worktops teeming? Use magnetic boards or strips to remove the need for countertop spice racks. Small shelves or glass wire racks are ideal for glasses when cupboard space is limited.
If you have a pantry, purchase cheap plastic containers for storing long-lasting ingredients/products (rice, grains, nuts etc.) to make the restocking process easier. You could also purchase baskets to group ingredients for specific meals together.
Day 7 – Junk Drawer:
Let's face it, every home has at least one designated 'multi-purpose drawer' (or junk drawer), but why exactly do we keep them? They serve no purpose other than collecting items we seemingly can't part with. However, junk drawers can be an effective tool if utilised properly.
The first step toward a beneficial junk drawer is emptying the contents and disposing of any rubbish; this includes broken, unused and expired items (expired vouchers, old receipts, broken phones) – anything you can't justify keeping.
Afterwards, try reducing the quantity of certain items to a realistic usability level – do you really need 100+ elastic bands and paper clips? Limiting your space is key, purchase a drawer organiser to restrict your space and encourage you to only store the essentials here.
Day 8 – Medicine Cabinet:
A medicine cabinet is a household-must, but when treated carelessly can become chaotic and potentially dangerous. To restore order and safety, consider these methods:
Only request prescribed medication when essential to reduce the amount of unopened medication – annually in the UK, £300 million wasted on unused or partially used prescriptions, (statistic from Medicine Waste), so avoid becoming part of this statistic. Remove all medication past their expiry date, this includes any you are unsure of – it's better to be safe than sorry. You can dispose of unused medication safely at your local pharmacy.
Once this has been completed, introduce a new organisational strategy for your medicine cabinet. Use containers to divide medication into different categories that suit your household; this could be by purpose for a more general guide and by individual for more specific medication.