Open the doors to nature and fill each and every corner of the house with flowers. Natural or artificial, they will permeate your spaces with vitality, energy and optimism. And it is that in addition to beautifying any room, they have the magnificent capacity to transmit an incomparable sensation of well-being. So pay attention to these 10 tips to decorate your house with flowers and creatively bring your spaces to life.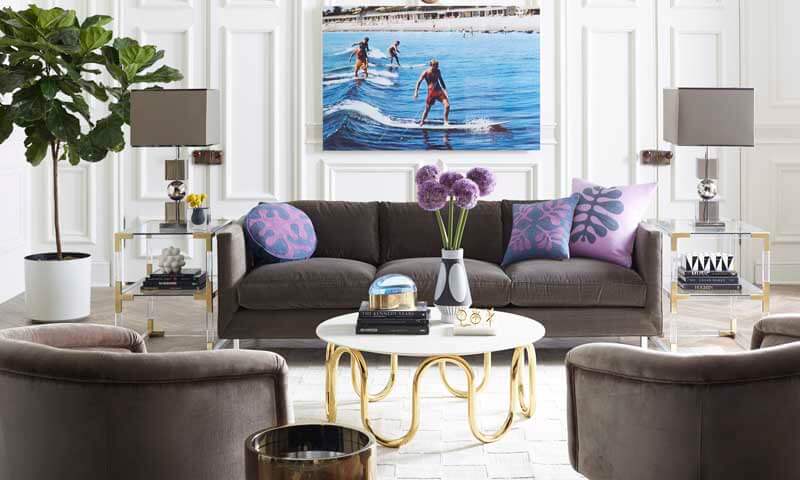 1. The rule of three
The ideal is to have three green dots in the living room: one on the coffee table and another two, matching, placed on an auxiliary piece of furniture or on the sideboard. These three points will become the center of attention and will refresh the entire space.
2. With or without flower
You don't need to decorate your vases with flowers. The leaves and branches, both natural and artificial, are decorative on their own. Choose large, deep green varieties for greater visual impact.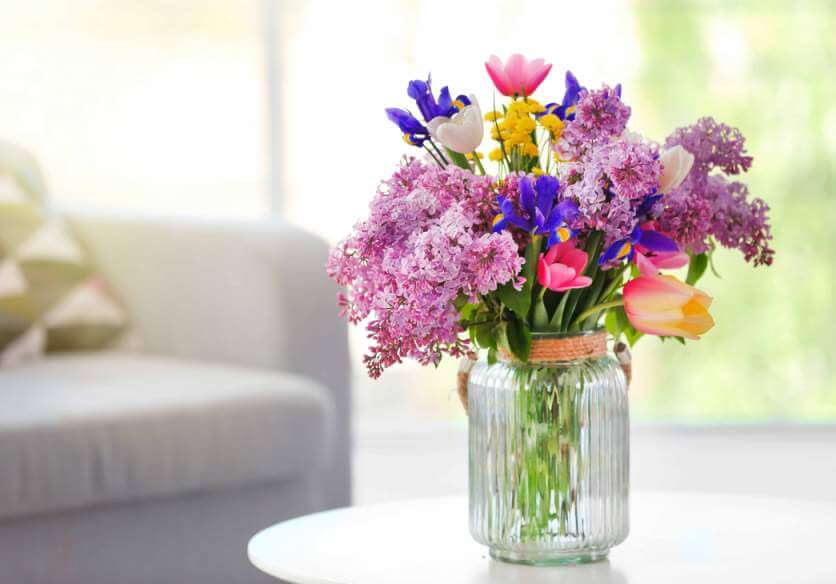 3. Country flowers
Take advantage of what nature offers you during this leafy time of year to make decorative centerpieces. Let your imagination run wild and use bottles, tureens and even old draining racks as a vase. Mixing containers of different shapes, sizes and materials can be a great success. All the options are valid, you just have to find the most attractive and suggestive one.
4. Flowery kitchens
In the kitchen, avoid natural varieties, since excess heat can easily spoil them. Replace them with artificial varieties or aromatic plants that you can use both to decorate and to cook.
5. Matching
Try to combine the color of the flowers with the tone of the walls, the furniture, the lamps … When decorating a room with walls painted in strong colors, opt for flowers of the same color range so as not to overload the set. If the walls are soft and neutral tones, take the risk of using plants with more intense colors to achieve the most attractive contrast.
6. Less is more
If what you want is to highlight some specific flowers, bet on creating simple and minimalist compositions with them. Placing each of them in their own vase will get them to gain prominence. Remember, less is more.
7. Flowers under the dome
Lanterns, urns or glass domes were traditionally used to protect figures and valuables. However, these pieces have now been reinvented to form part of the most current decoration. Combined with candles, branches or flowers they give rise to romantic decorative elements ideal to beautify both indoor and outdoor spaces.
8. Fresh air
To achieve that a space transmits a greater sensation of freshness, place small flowers in vases or transparent glass containers. In this way the brightness of the water will stand out thus increasing the feeling of freshness.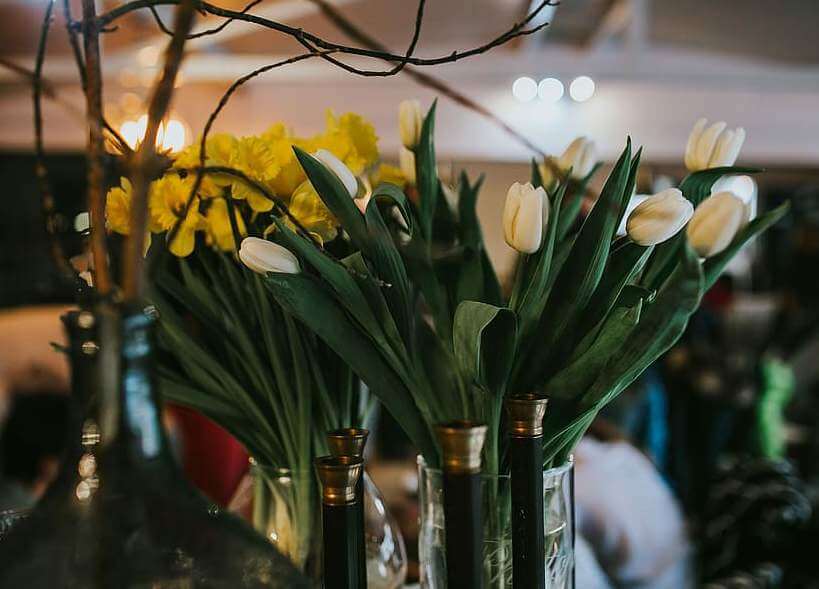 9. Big and small
Combine a large vase full of flowers like roses, tulips, cactus, wax flowers with a pair of vases decorated with a small stem. In this way you will surround yourself with nature without falling into excesses. Although before you get down to work remember that if you decide to include different types in the same space, they must be chromatically compatible.
10. Flowers with rustic charm
Wooden boxes and baskets made of natural fibers such as rattan or wicker are ideal for creating charming flower arrangements. Of course, remember to place sponges on its base to keep the flowers well hydrated and thus keep them in perfect condition for longer. Although you can always opt to complement them with artificial varieties and enjoy its charm forever.