Roof leakages are one of the reasons homeowners seek professional help. It is also one of the issues that can cause serious destruction to a home.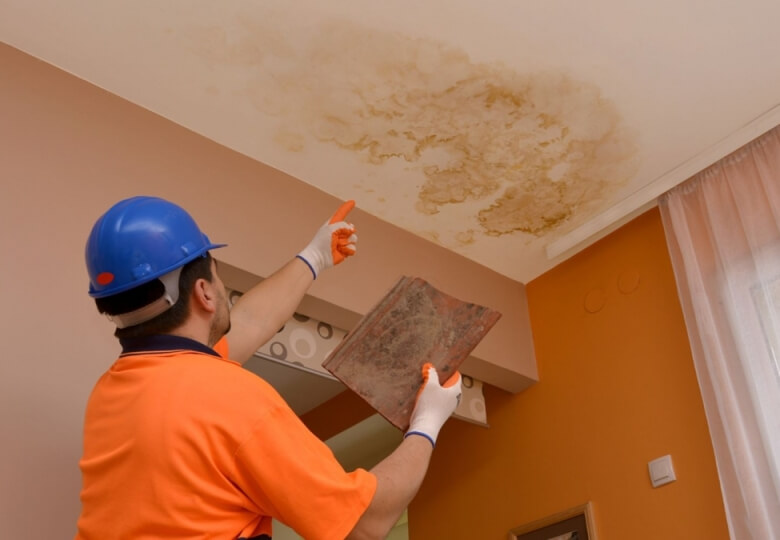 What makes roof leakages very complicated is that it is mostly discovered after it has done damages. It is best to act quickly and do the needful to ensure your structures are in excellent condition. It will keep future problems at bay and provide a great shape to your home. Below are the best tips for how to stop roof from leaking and what to do when it gets out of hand.
Locate the Source
To effectively stop leakages, you have to find out the cause. You must locate the source that is allowing water into your home. It will save you time and money. It will also provide you information on the best decision to take.
First, check your roofs if it only allows rain to come in and nothing else. According to B&M Roofing other causes of leakages include clogged gutters, plumbing issues, heating and cooling units, and pest infestation. So, it is best to find out the reason before taking any action.
Check on the tiles and ceilings for any damages. If there are problems with the alignments in the areas you've inspected, it is likely for leaks to occur there.
Clear Out the Area
Once you've located the source, you prepare the area for repairs. By clearing out the damaged area, you can stop further damages. You can also find out minor dents that need fixing.
You can mop up the wet area under the leaks. You should also place basins or buckets to catch dripping waters from the rooftop. Suction hoses are great for taking care of leaks that come from a floor above you.
Remember to move out your furniture and other appliances from the area of seepage. If they are too heavy to move, cover them with plastic bags to keep them dry. There are additional tips here https://www.bhg.com/home-improvement/advice/15-tips-for-a-successful-remodeling-project/ for planning for home repairs.
Make Use of Roofing Tars
When dealing with indoor seepages, you must first assess the outside of your home. The best way to do so is by ensuring the tiles are in great shape.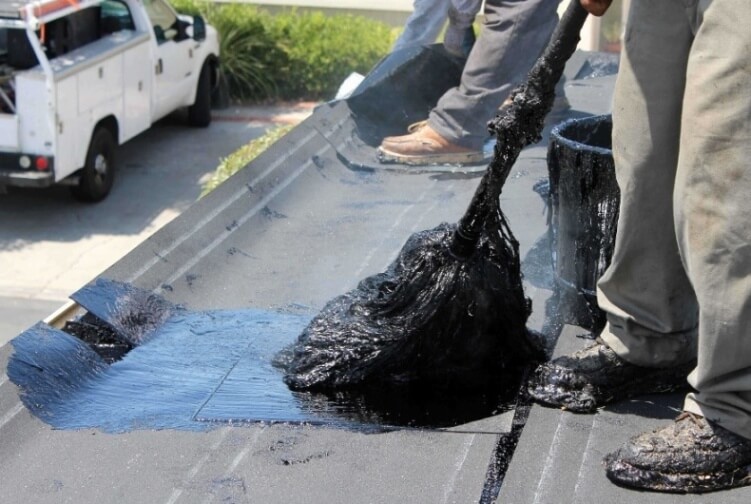 That is where you introduce roofing tar patches. They work best for removable tiles. You can take off the tiles to find out if there are internal leaks. Afterward, you can seal the inner ceiling with the tar patches.
Tar patches work best with the aid of materials like shingles and plywood. You push the shingles against the area of seepage and then apply the tars to keep the site dry.
Make Use of PE Plastic
Some covering materials are perfectly suited for seepages. An example of such materials is polythene (PE) plastic. It can reduce the area affected by leaks and trap water trying to get inside the home.
All you have to do is get a measuring tape to measure how much PE plastic you need. It will provide you with the exact length of polythene to cover the area of seepage. I suggest you give about three extra feet to your plastics to minimize future seepages.
Afterward, use staples to attach the plastic to the affected area. Next, nail to keep the polythene in place.
Install New Shingles
The quality of your shingles will tell how well your roof can stop leakages. Shingles in bad condition make it easy for water to get inside your home.
Ensure you take precautions to avoid injuries when changing old shingles. Take out the old and damaged shingles with a straight edge and hammer nails removal hook. Afterward, you install the replacement with nails and tars. You can check here for more on how to handle shingle replacements.
Make Use of Tarpaulins
Tarpaulins are a quick fix for roof leaks. It can cover up areas that you suspect might have seepages. The size of the tarpaulin you need will depend on the number of leaks in your roof. Also, the size of the roof is a determinant as well.
Instead of just spreading the tarp over the roof, I recommend you nail it or anchor it with heavy blocks. The best way to stop roof leakages is to locate the source of the seepage. It will help you prevent further damages to your home.
Final Note
The tips outlined above will help you take care of your roof seepages. If you are not comfortable handling seepages by yourself, then consult a professional roofer to help you out.