Someone should do a study to determine how much time we waste looking for things like our keys, our cell phones, and other things that we use continually. If you are tired of walking around your house wasting your day, the way to break the habit is to find ways to organize better and to cut the house clutter.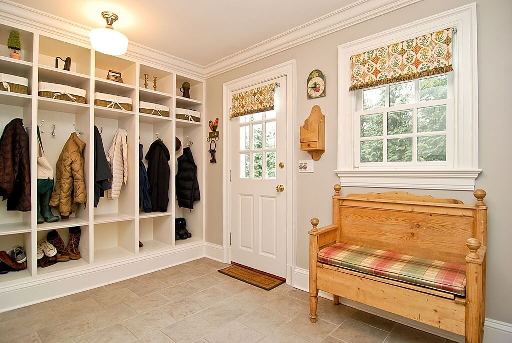 Many of us find ourselves so busy that we turn on autopilot to find that we unwittingly do things and then forget that we even do them. That is why we continually forget where things are and ending up misplacing things during a Winnipeg moving & storage day. If you have a mantra of everything in its place, and a place for everything, you won't spend your time looking for the same things. These time savers will not only save you from always searching, but they will also only take about ten minutes of your time to revamp your daily routine.
Designate a key rack by the front door
All you need are a couple of hooks from the do-it-yourself center to create the perfect key holder by the front door. If you have some hooks by the entryway, you can make it a habit of walking in and placing your keys right there. That way when you are running out the door and late picking someone up, the keys will be on the way out. If you make a key rack readily accessible, you never have to wonder where you put your keys. Not having to run around checking the pockets of your jackets, they will always be right where you need them.
A central place for your device
How much of your time do you spend looking for your cell phone? There are a ton of great charging products that you can designate as your cell phone space. Choose a place like a kitchen as the central device hub and keep all your electronics on the hook when not in use. Many of us feel like the world is going to come to a halt if we don't carry our phone everywhere we go. If you habitually put it on the charger, when you need to go you will always know where to find it. Leave the ringer on and you will know if someone needs you. With so much speculation about the harmful nature of electromagnetic radiation, it is best to err on the side of caution, and not carry it on you all day anyway. Leaving all your mobiles in one place will stop you from having to have someone call you to find it throughout the day.
Your wallet
There is nothing more unnerving than feeling like you lost your wallet. Think about how many of the things that you carry around in it that you actually need. Instead of taking a chance of leaving it somewhere, there are some really great phone case products out there that combine all in one. Instead of searching for your cumbersome purse and wallet, combine all you need into one space. EYN makes an excellent case that flips open to reveal space for your essential license and credit cards as does Otterbox with the commuter series. Leave your wallet at home and either opt to combine everything you need with your smartphone or try one of the new automatic pay options like Apple pay or sync your phone with your bank. Both are much more convenient than spending hours looking for your purse.
A shoe bin
If you leave your shoes by the door not only will your floors be cleaner, you can find them when you need them. Place a big metal bin by the door for all of your shoes, umbrellas, and the kids backpacks. That way you never have to run around looking for them. Another great idea is to buy an old locker system and paint it cream. If you place it by the door, everyone in the family can have their own set of cubbies to keep their hats, gloves, and shoes so that the morning rush won't be so rushed.
House keys
Instead of using a house key, think about using a combination lock for your front and back doors. That way everyone in the family will have access, and you don't have to worry about someone losing a key. Give everyone the code and find your way in and out without hassle.
These are common sense things to do, but we rarely take the time to take control. You can simplify your day, and find extra time, if you just stop and reorganize your life to find things when you need them.