The cushions are an essential element of decorating a home and print personality and style to the rooms. Decorate with cushions of various sizes, shapes, colors and patterns will renew the look of the room and sofa. So we will tell you how to decorate to make you feel comfortable.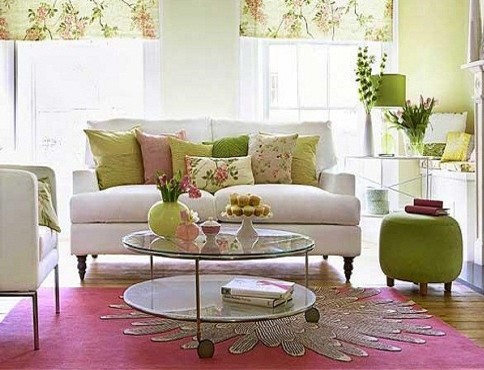 You have to choose cushions that match the furniture and accessories for the living room, or that they do so at least contrast. The cushions are used to provide comfort, but not use too many as they can reach the way. You can also place cushions in your favorite chair and in the bedrooms.
Regarding the colors, it is best to have a sofa in a neutral tone, in this way it can play better. We recommend pinks, blues and earth colors to add a romantic touch.
An upward trend are the cushions with positive messages. The gray is a color that can be used to decorate and can be combined perfectly with patterns and pastel colors. There are also metallic and gold color cushions that will bring your home a more modern touch.
For comfort, toast and earth colors will star stay. And if you're daring, patterned sofas or Technicolor are perfect to bring freshness to the living room. There are also psychedelic colors and designs cushions that recall the days of the 60. For a more elegant touch, you can merge the gray and violet, in addition to prints, stripes and flowers.
Decorating with cushions is an adventure, so you must learn to combine these textiles with curtains, pillows and other home furnishings. Remember that the cushions should be comfortable, so your favorite spot will become a fully cozy.