Throughout the day, you flush your toilet, run your taps, and use the laundry machine without giving these actions a second thought. Plumbing is great when it works; however, when there's a problem, it can create huge headaches. Many homeowners in the Tri-Cities area make their situations worse by trying to fix their plumbing problems on their own. Before you take out your tool kit and attempt a hand at a drainage system out of your league, consider an easier and guaranteed way to arrive at a solution. Whenever you encounter a problem with your plumbing system, call upon the services of a professional plumber from Kitchener.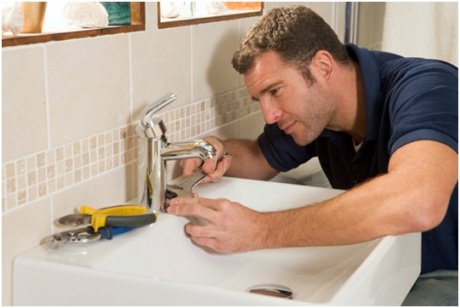 You may be able to pinpoint the issue that's causing your plumbing difficulties. A slow-to-drain, gurgling sink is probably the cause of a blockage. Wet spots under your piping are indicative of a sluggish leak. But without the proper tools and education, knowing what caused these blockages and leaks and how to fix them is difficult.
A professional plumber can call upon extensive training, hours of apprenticing, and state-of-the-art tools to help him or her find the cause of your clog or leak. Some of the homes in Kitchener can date back to the early 1800s. Your home might not be a heritage building, but your pipes could be original to the house. With a highly advanced camera, a plumber can safely inspect your pipes from the inside out to see exactly where the problem is located, regardless of the state of your pipes. Once identified, he or she can repair the issue, returning your plumbing to normal.
Clearing blockages and repairing leaks aren't the only specialties a local plumber should have. A reputable plumber whom you can trust your plumbing to should be an authority on hydro flushing, gas appliance installation, backflow prevention, drain-line camera inspection, water damage prevention, pipe thawing, root cutting, and more. A plumbing service like HY-PRO hires only the best in the Tri-Cities area to ensure that they can provide comprehensive services that targets your entire plumbing system. Since they provide plumbers from your neighbourhood, the HY-PRO plumbing experts in Kitchener can tailor their approach to the specific climate and geographic features of the city.
When it comes to having an extensive knowledge on your plumbing system and reliable repair techniques, there's no better answer than a local plumber. He or she can quickly identify the problem and set to repairing it even faster. Without causing a larger catastrophe like your own DIY handiwork will, a local professional plumber will have your plumbing and drainage system back on-line without delay.