The decoration of the office is a very important issue in the welfare of the workers. There are a number of things that we appreciate when we are decorating the office, especially if we want to create a friendly atmosphere where everyone can be comfortable, thus promoting labor motivation and performance. If you are looking for tips to decorate your office in this article we bring you a few basic tips so that you manage to create a perfect environment: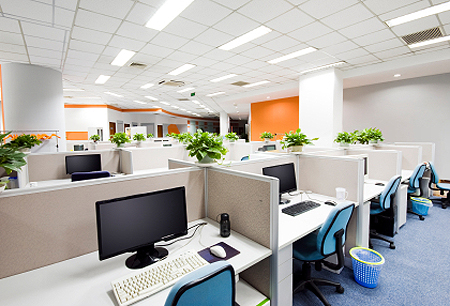 Color: One of the most important factors in the decoration of offices is the color we choose to decorate it. The colors which transmit tranquillity, as blue, are ideal to decorate offices, from there to make it one of the most used colors in millions of offices all over the world.
However, there are many people who choose to decorate according to the corporate color of the company, something that is also common sense. In these cases, it is necessary to be careful when using according to the colors, red, orange and yellow are striking distract easily and make it difficult for the concentration.
Functional decoration: When we talk about how to decorate an office we are talking about having a space for work, we must therefore opt for a functional decoration that meets the requirements that allows us to work without problems. Desks with space for storage, large and comfortable meeting tables, etc. In an office the aesthetics must always go accompanied of the functionality.
Ergonomics: This concept is getting fashionable today and basically speaks of adaptation of the work environment physical and mental capabilities of the staff. If you want people to work with energy and motivated, you must create a workplace that meets those requirements. It allows workers to decorate their tables with things that motivates them and like them. Decorate the office with plans where staff feel more comfortable. As for the furniture, to have ergonomic chairs is basic for the physical health of the persons who work.