If you're thinking of giving a new twist to the decor of a room, or you start it to liven up a space, you can print a personal nod, color and style if you focus on the area occupied by the walls. While painting is a traditional way to decorate, we present you alternatives that involve accessories and simple and obtainable complements.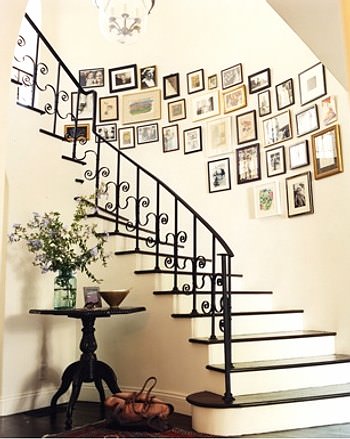 – An option for decorating walls, which is quite conventional, is to hang pictures or frames. To break that mold, an idea can be arrange in an original way, for example, a symmetrical or asymmetrical distribution but creating compositions that stand out for their figure and dynamics contributing. In these framesets you can mix photographs, souvenirs and postcards, art, or just use some empty frames painted in bright colors.
– A single piece can also create an environment impact can be large format with a colorful frame, and with phrases or graphics that are a point of trend. This element both for its size and its design will become a focal point.
– When it comes to trends, decorating with maps is a success. It have become a versatile and attractive decorative accessory, you can use them to decorate walls of any room. Hang a series of maps, framed or not, in hallways, dining rooms, work spaces or bedroom and you'll add an interesting touch to your home.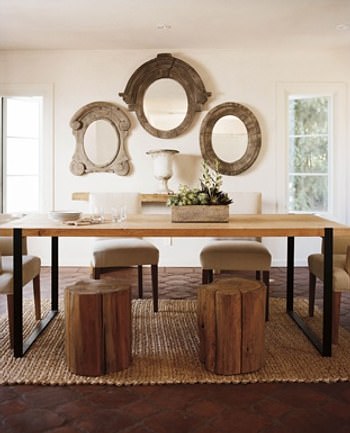 – The mirrors add character to an interior, with them can also provide the walls with a unique and attractive label, especially if you choose models with frames with nice details. The vintage mirrors are an ideal to bring style to the decoration of the walls.