Bathrooms are essential spaces in our homes, providing us with a private retreat for personal care and relaxation. However, they are also prone to excessive moisture and odors, which can lead to various problems if not properly addressed. While having a window in your bathroom might seem like a natural solution, it may not be sufficient to maintain a healthy and comfortable environment.
Windows can provide some level of ventilation by allowing fresh air to enter and moist air to exit. However, their effectiveness is limited, especially during colder months when opening windows for an extended time may not be practical.
Furthermore, in certain weather conditions, opening a window might not be enough to eliminate all the excess humidity and odors. This is where an exhaust fan comes in as a reliable and efficient solution.
Let's delve into the reasons why installing an exhaust fan is crucial and how it can help you maintain a fresh and hygienic bathroom.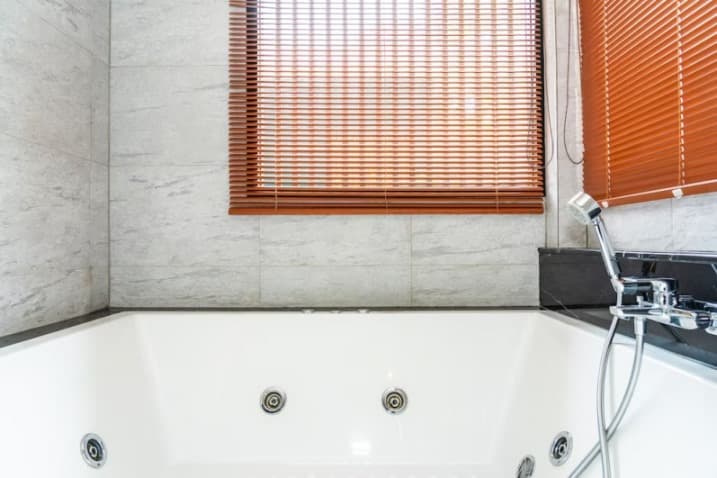 Signs Your Window is Not Providing Enough Ventilation
While having a window in your bathroom can offer some ventilation benefits, there are clear signs that it might not be enough to adequately address the moisture and odor issues. Here are some indications that your window isn't providing sufficient ventilation:
Persistent Condensation: If you notice condensation forming on the windows and mirrors even after extended periods of time with the window open, it's a clear sign that the humidity levels are still high. This persistent condensation can lead to mold growth and damage over time.
Musty Odors Lingering: If you often notice musty or stale odors lingering in your bathroom, it's a strong indication that the air isn't circulating properly. These odors can be unpleasant and might indicate the presence of mold or mildew.
Peeling Paint and Wallpaper: Excessive moisture can cause paint to peel and wallpaper to bubble or warp. If you observe these signs of water damage on your bathroom walls, it's likely due to inadequate ventilation.
Damp and Clammy Atmosphere: Even with the window open, if your bathroom always feels damp, clammy, or humid, it's a clear sign that the window alone isn't effectively removing moisture from the air.
Increased Cleaning Efforts: If you find yourself frequently cleaning mold or mildew from bathroom surfaces, it's an indication that the moisture levels are too high. Proper ventilation with an exhaust fan can significantly reduce the need for excessive cleaning.
Health Issues: Prolonged exposure to high humidity and mold can lead to health problems like allergies, respiratory issues, and skin irritation. If you or your family members experience such health concerns, it's vital to address the ventilation inadequacy.
Window Inefficiency in Extreme Weather: During extremely hot or cold weather, opening the window for ventilation might not be comfortable or practical. An exhaust fan provides consistent ventilation regardless of weather conditions.
If you notice any of these signs, it's essential to consider installing an exhaust fan in addition to your bathroom window. Doing so will not only enhance the air quality and comfort of your bathroom but also contribute to the overall well-being of your home.
Read Also: Are Showers Or Tubs Better For Seniors?
Benefits of Installing an Exhaust Fan in the Bathroom
Installing an exhaust fan in the bathroom offers numerous benefits that contribute to the overall comfort and well-being of occupants. Here are the key advantages of having a bathroom exhaust fan:
Efficient Moisture Removal: An exhaust fan is specifically designed to remove excess moisture, steam, and odors from your bathroom. By rapidly exchanging the humid air with fresh air from the outside, it helps maintain a dry and pleasant environment.
Mold and Mildew Prevention: Proper ventilation with an exhaust fan reduces the risk of mold and mildew growth. This not only keeps your bathroom looking clean and fresh but also helps protect your health by preventing respiratory issues associated with mold exposure.
Odor Elimination: Unpleasant odors can linger in your bathroom, making it an uncomfortable space. An exhaust fan efficiently eliminates these odors, ensuring a more pleasant experience for you and your guests.
Preserving Your Bathroom: By controlling moisture levels, an exhaust fan helps preserve your bathroom's fixtures, paint, and structural integrity. It prevents moisture-related damage, saving you money on potential repairs in the long run.
Energy-Efficient: Modern exhaust fans are designed to be energy-efficient, meaning they consume minimal electricity while providing excellent ventilation results. This makes them a cost-effective and environmentally friendly solution.
Choosing the Right Exhaust Fan for Bathroom
When selecting an exhaust fan for your bathroom, there are a few key factors to consider:
Size and Capacity: The size of your bathroom will determine the required capacity of the exhaust fan. A larger bathroom will need a more powerful fan to efficiently remove all the moisture and odors.
Noise Level: Look for an exhaust fan with a low noise level, especially if you value a peaceful and quiet bathroom environment.
Energy Efficiency: Opt for an exhaust fan that has an Energy Star rating, as it will consume less electricity and reduce your energy costs.
Additional Features: Some exhaust fans come with extra features like built-in lights or heaters. Consider whether these features would be beneficial for your specific needs.
Exhaust Fan Installation Tips
If you've decided to install an exhaust fan in your bathroom, it's essential to follow these installation tips:
Professional Installation: While some DIY enthusiasts might attempt to install the exhaust fan themselves, it's best to hire a professional electrician or contractor for a safe and proper installation.
Proper Placement: Position the exhaust fan near the shower or bathtub to efficiently remove moisture at the source. Additionally, make sure it vents to the outside and not into the attic or other enclosed spaces.
Regular Maintenance: To ensure optimal performance, clean the exhaust fan regularly and replace the air filters as needed.
What Should You Do If Your Bathroom Has No Exhaust Fan?
If your bathroom doesn't have an exhaust fan, don't worry; there are still several options available to improve ventilation and address the moisture and odor concerns. Here are some alternative solutions to consider:
Portable Exhaust Fan: Consider using a portable exhaust fan that you can place on a shelf or hang on the wall. These compact fans are designed to be easily movable and can provide temporary ventilation when needed, such as during and after showers.
Window Fans: Window fans are another effective way to increase airflow in your bathroom. They can be installed in the window frame to pull out stale air and draw fresh air from outside. Window fans are particularly useful during mild weather conditions when opening the window alone might not be sufficient.
Ventilation Dehumidifier: A ventilation dehumidifier can help regulate humidity levels in your bathroom. These devices not only remove excess moisture from the air but also circulate fresh air back into the room. They are especially useful for bathrooms without any natural ventilation options.
Ductless Exhaust Fan: If installing a traditional exhaust fan is challenging or not possible due to the bathroom's layout, consider a ductless exhaust fan. These fans use filters to trap moisture and odors before recirculating the air back into the bathroom. While they might not be as efficient as vented exhaust fans, they still offer better ventilation than having no fan at all.
Keep the Door Open: Leaving the bathroom door open while showering or bathing can help with airflow and prevent excessive moisture buildup. This simple solution allows the steam to escape into other parts of the house, reducing the chances of mold and mildew formation.
Use Natural Ventilation: If possible, open windows in nearby rooms to create cross-ventilation. This technique allows air to flow freely through the bathroom, reducing humidity levels.
Use Towels to Absorb Moisture: After bathing or showering, use towels to wipe down the walls, mirrors, and other surfaces to absorb excess moisture. This can help prevent moisture from lingering in the bathroom and causing damage.
Regular Cleaning and Maintenance: Without an exhaust fan, it's even more crucial to maintain a regular cleaning routine to prevent mold and mildew growth. Regularly clean and dry bathroom surfaces, such as shower walls, tiles, and the bathtub, to minimize moisture accumulation.
Conclusion
Having a window in your bathroom is a step in the right direction for ventilation, but it may not be sufficient to tackle the challenges of excess moisture and lingering odors effectively. To ensure a healthy and pleasant bathroom environment, installing an exhaust fan is a crucial addition that can make a significant difference.
By investing in an exhaust fan, you gain access to a range of benefits, including efficient moisture removal, mold and mildew prevention, odor elimination, and preservation of your bathroom's condition. With modern exhaust fans being energy-efficient, you can enjoy these advantages without worrying about excessive electricity consumption.
Remember, investing in your bathroom's ventilation is an investment in your home's overall well-being. So don't compromise on quality and choose an exhaust fan that suits your needs best.