One of the trends in decoration that is hitting harder is organic also known as eco friendly. This type of decoration seeks to create spaces developed in harmony with the natural environment and is decorate with ecological, organic compounds and recycled items.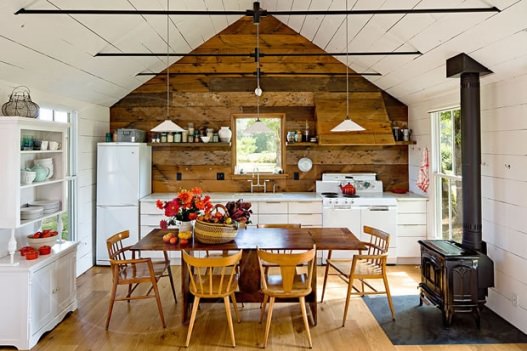 We're not just talking about using plants or paintings to decorate the home, but use recyclable elements and functional objects and to respect the environment. In this way home environments will be totally relaxed and in harmony and allow its people to lead a life more healthy and less pollution. Below we mention some basic elements must have in the eco-friendly decor:
Colors: The best colors for green houses are those inspired by nature as the gray stone, moss green, blue sky. Also you can paint the walls in a slightly darker shade and add gray to soften the look. The paint should be non-toxic with low VOC.
LED bulbs: The ecology is present in every corner of the home. It is best to use LED bulbs to reduce the emission of CO2 into the atmosphere.
Furniture: Furniture should be made from natural materials such as bamboo, this way we will be protecting the forests. In addition, bamboo is durable, beautiful, and renewable.
Recycling: Before buying or pull elements, we must take stock of what can be reused and recycled as sofas, lamps, furniture and decorative elements. Where you have to buy items, you can pull from second hand stores.
Bathroom: It is one of the most important rooms to decorate in an ecological way. Curtains should be resistant to mildew and the best materials are vinyl or plastic. The best towels are 100% cotton.
Plants: The green decor includes plants within the home and natural elements such as stones, branches and flowers.
Ceiling fans: To be fresher during the summer it is the best use ceiling fans, so you do not have the air conditioning on long hours since in addition to spend electricity, damaged the environment.
Bedrooms: When you have to buy a new bed, it is best natural hardwood. And to tighter budgets, the best is a bed made with recycled teak wood. The sheets should be 100% cotton, so avoid irritations and allergies.