Boring of the decoration of your home? It's time for you to talk about the vintage style. Defining the style of our house is something that we all like, phrases like "I have a very modern apartment" or "my house is decorated in minimal style" are never missing a conversation about decoration. Why not opt for this decorative style?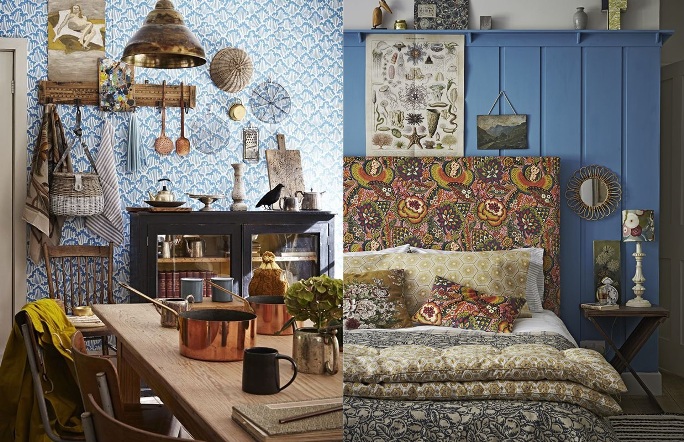 There are times when combining different styles when decorating the results are not as we expected, perhaps because the finish is too heavy or because there is no harmony between the two styles. The vintage style is something that will not go out of style in hundreds of years – we can tell you that. Time is passing and everything classical, both garments, accessories, music and furniture are increasingly valued.
As for decorating a home, everything that is vintage is something that flushes style on all sides. And, best of all, you can decorate your home in vintage style with little money if you are able to customize the furniture.
It is true that there are many vintage decor items that cost a real buck, but with a little damage, you can create furniture that will make your home a vintage jewel. We tell you how you can change the style of your home and add to the vintage style. It is easier than you think!
Vintage furniture
Shelves: You can decorate them to your taste, a worn wood or a painting you like will make the platform a whole harvest space that you will be able to decorate to your taste. Adding plants, candles and books will create a very comfortable atmosphere.
Chests: Never fail, anywhere in the house, are the furniture that makes the perfect complement.
Chairs: Chairs are another key piece when it comes to vintage decor or to include that vintage touch to the modern style of your home. If you add a few vintage chairs to a decorated kitchen in the most innovative way have created something perfect.
The fusion style between the new and the old are the latest in decoration trends.
Other vintage objects: To give this touch to your home, and you do not want to use furniture, you can use other objects with which you will give a vintage air. For example: a turntable, a baroque style lamp, a wooden bench, wooden boxes that you can customize as you like and use storage and even cameras and typewriters.
All these little treasures will make your house a space with brushstrokes vintage style that will fall in love to all your guests.